Minimio Dutch silver jewelry
Silver charms and charm jewelry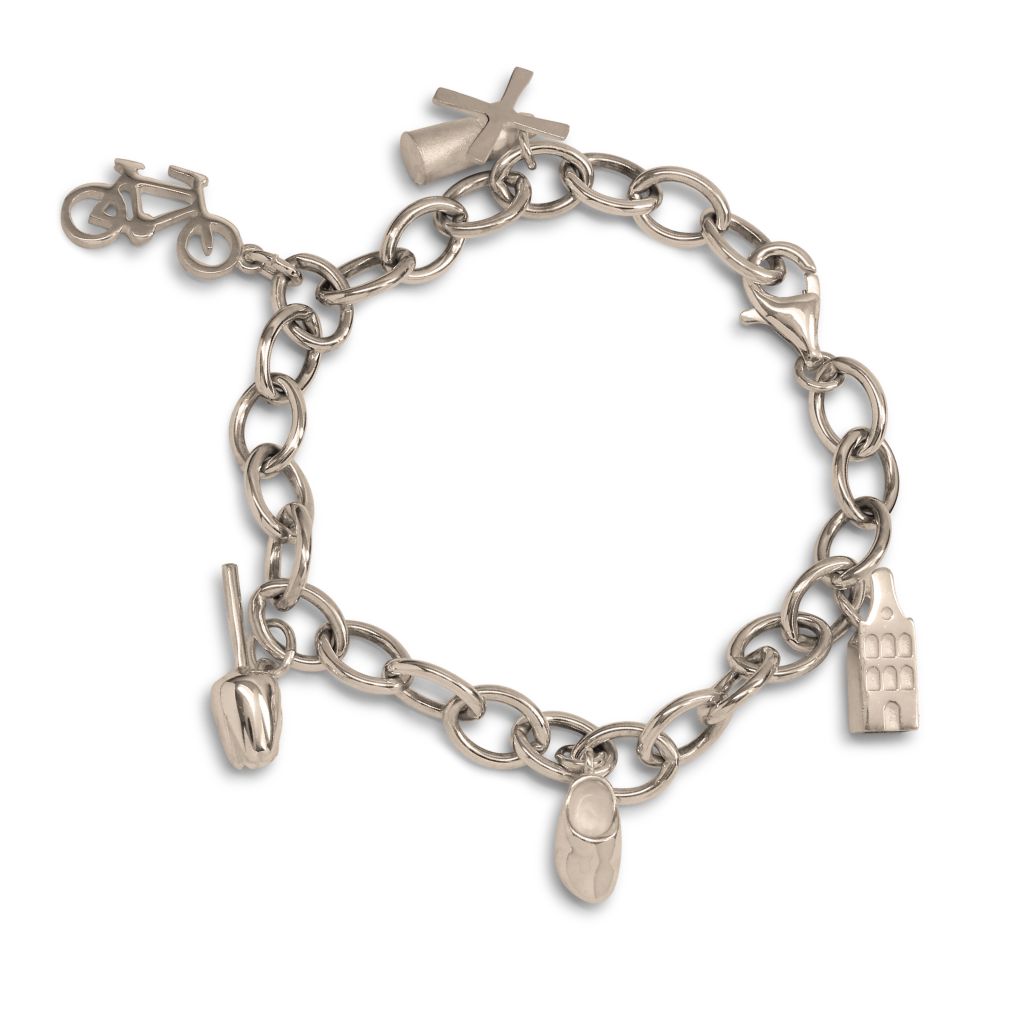 Typical dutch charms
Minimio. Dutch silver jewelry. Inspired by typical Dutch heritage. Transformed into modern designs. Available in selected stores all over the Netherlands.
Windmill jewelry
Without windmills big parts of the Netherlands would still be covered by water. For centuries they where used to move water and reclaim land in order to keep polders dry. Nowadays windmills are iconic buildings happily visited by many tourists.
Minimio offers a silver windmill charm. And both a necklace or bracelet with a windmill pendant.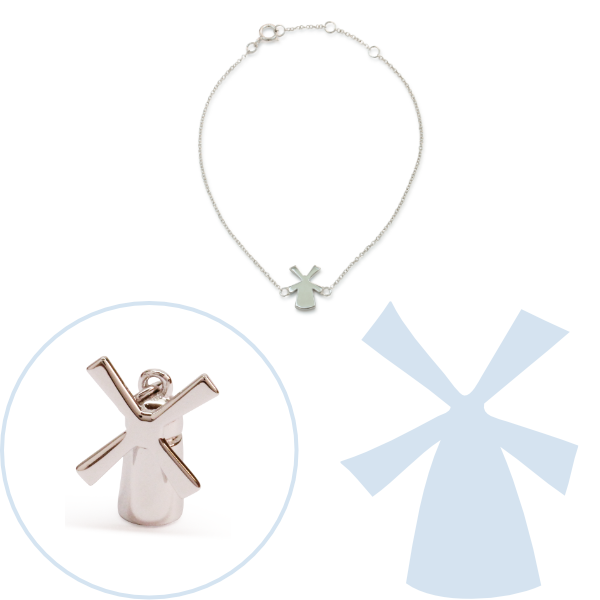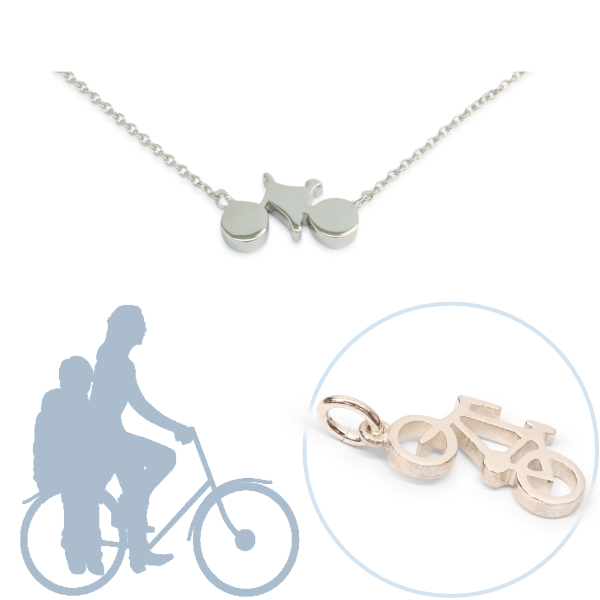 Bicycle jewelry
An average of 1000 kilometers, that is what a Dutchman rides on his bike yearly. Students ride this distance even double. How come? We think because its easy and cheap.
In the Minimio collection is a silver bicycle charm. And both a necklace or bracelet with a bicycle pendant.
Canal house jewelry
The first canal houses were build round 1640. Both living and wharehousing were the main functions. Nowadays canal houses are considered as the most expensive houses to live in. Companies who want to be respected for their location are frequently based in the canal area. The selling price for a square meter is approximately € 7500,-. Thats worth 250 silver charms.
In the Minimio collection is a silver house charm. And both a necklace or bracelet with a canal house  pendant.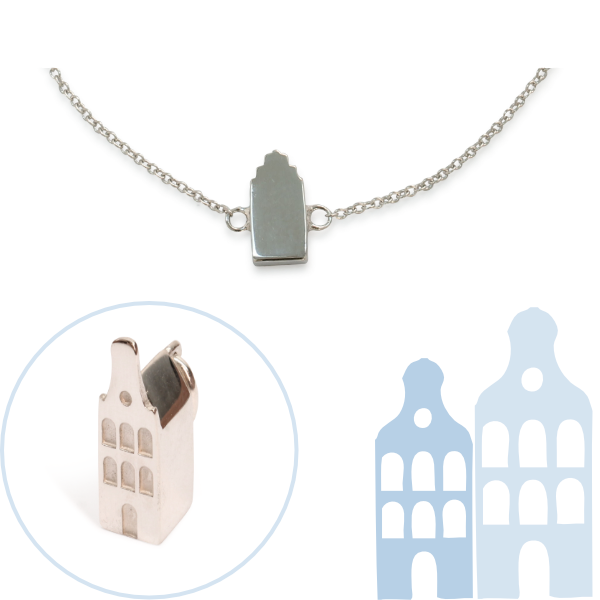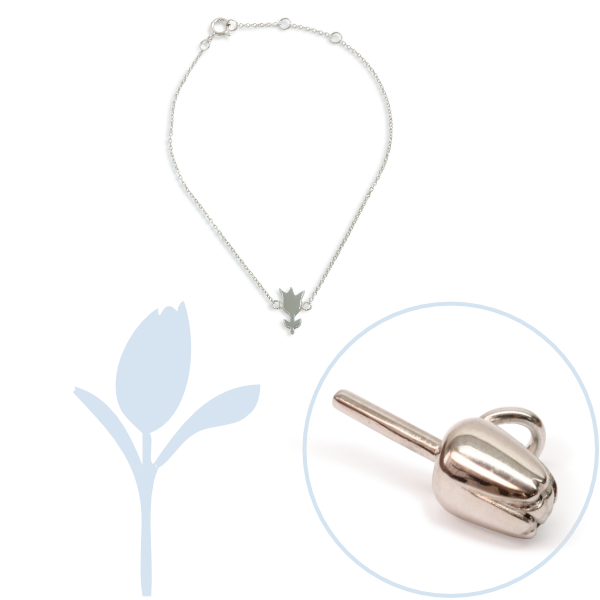 Tulip jewelry
Ever heard about the "Tulip Mania"? In the Dutch Golden age the prices for tulip bulbs went up quickly to outrageous proportions. In 1635 for one bulb a price was paid such as 10 average year salaries. In a short period the price collapsed. The term "tulip mania" is now often used as a metaphor for an economic bubble.
Minimio offers a silver tulip charm. And both a necklace or bracelet with a tulip pendant.
Wooden shoe jewelry
Big chance that you wore clogs not long ago. Ok, no traditional wooden shoes. But probably "Crocs", or something similar. These plastic shoes are inspired by the traditional wooden clogs that are worn for ages, especially on the countryside. Now not only available in wood, but also in sterling silver.
For now Minimio only has a wooden shoe silver charm.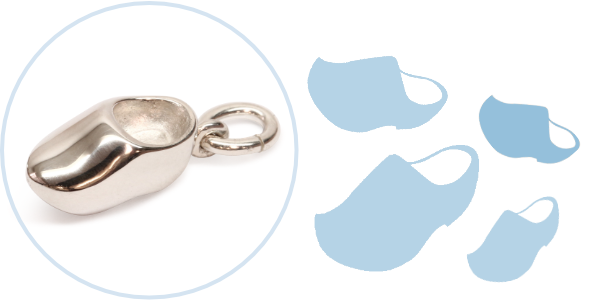 Pricing
Charms € 29,95
Necklace € 39,95
Bracelet € 34,95
All jewelry is made of 925 sterling silver. The necklaces and bracelets can be worn on two lenghts. Each items comes in an original gift package. Ready to find a retailer? Find it here.
Contact us
Feel free to contact us. We will respond as soon as possible.
Phone :
Email :
Address :
Haarlemmerstraat 40
1013ES  Amsterdam
Netherlands